There are so many reasons why someone decides to be a lawyer and so many steps along the way to get there. However, once you've completed your schooling and have been called to the Bar, the next task includes figuring you what legal attire you'll need.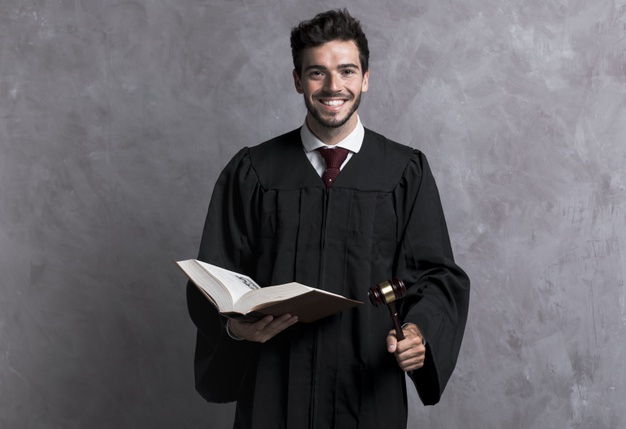 The process of being fitted for your lawyer robes and any additional court attire is a rite of passage. However, not only do you want to ensure you have all the pieces you need, but you also want to make sure that your legal attire fits well, is comfortable, and looks professional.
The Legal Attire You'll Need To Have
If you need legal attire in Canada, Harcourts can help. With a long-standing reputation for providing quality lawyer robes and accessories, you can count on us to help you find everything you'll need. As part of the legal profession, you'll want to be properly attired in court. Choosing quality items that will wear well and last a long time is recommended.
Depending on the type of court you will be appearing in, you may need a waistcoat, robe, wing collar shirt, and tabs. Keep reading for further detail on each piece of legal attire.
Robes and waistcoats – lawyer robes and waistcoats don't offer much choice when it comes to selecting what you need. However, a custom legal robe will ensure that the size and fit is excellent. Most robes are made of high-quality lightweight wool, which helps them keep their shape.
Shirts and tabs – most lawyers find it necessary to have several shirts, two pairs of tabs, and a tab storage case. Requesting an extra millimeter or so in the neck of your shirt will help ensure it's comfortable to wear during long days in court.
Skirts and pants – It is also worth investing in at least two pairs of pants or skirts. Note that the court stripe skirts and pants which can be part of the legal attire in Canada are not the same as typical dress pants or skirts.
Learn more about how to care for your legal attire.
Harcourts Provides The Legal Attire In Canada You Need
Having all the required items of legal attire means that you'll be well prepared to appear in court when the time comes. In order to look professional, make the decision to invest in lawyer robes made from top quality material that will support the important work you do. At Harcourts, we custom tailor your legal attire, resulting in a perfect fit. With extensive experience and a reputation for excellent craftsmanship, you'll feel polished and comfortable even on your busiest day. To find out more about ordering from Harcourts, contact us.