When you've finally completed all the steps to become a lawyer and are ready to put on your legal attire and start your law career, you first have to be called to the Bar. Not sure what that entails or what to expect? We're sharing details that can help you navigate the exciting process.
To be called to the Bar in each province in Canada, candidates must complete and meet all the licensing and good character requirements established by their respective provincial Law Society as necessary to becoming a lawyer. Specifically, before prospective lawyers shop for their legal attire, they must successfully complete the Barrister Licensing Examination and the Solicitor Licensing Examination, fulfill the Experiential Training Component (articling), file all documents and fees required and be of good character to be called to the Bar. In Ontario, call ceremonies are held in June in Toronto, Ottawa and London and September and January in Toronto only.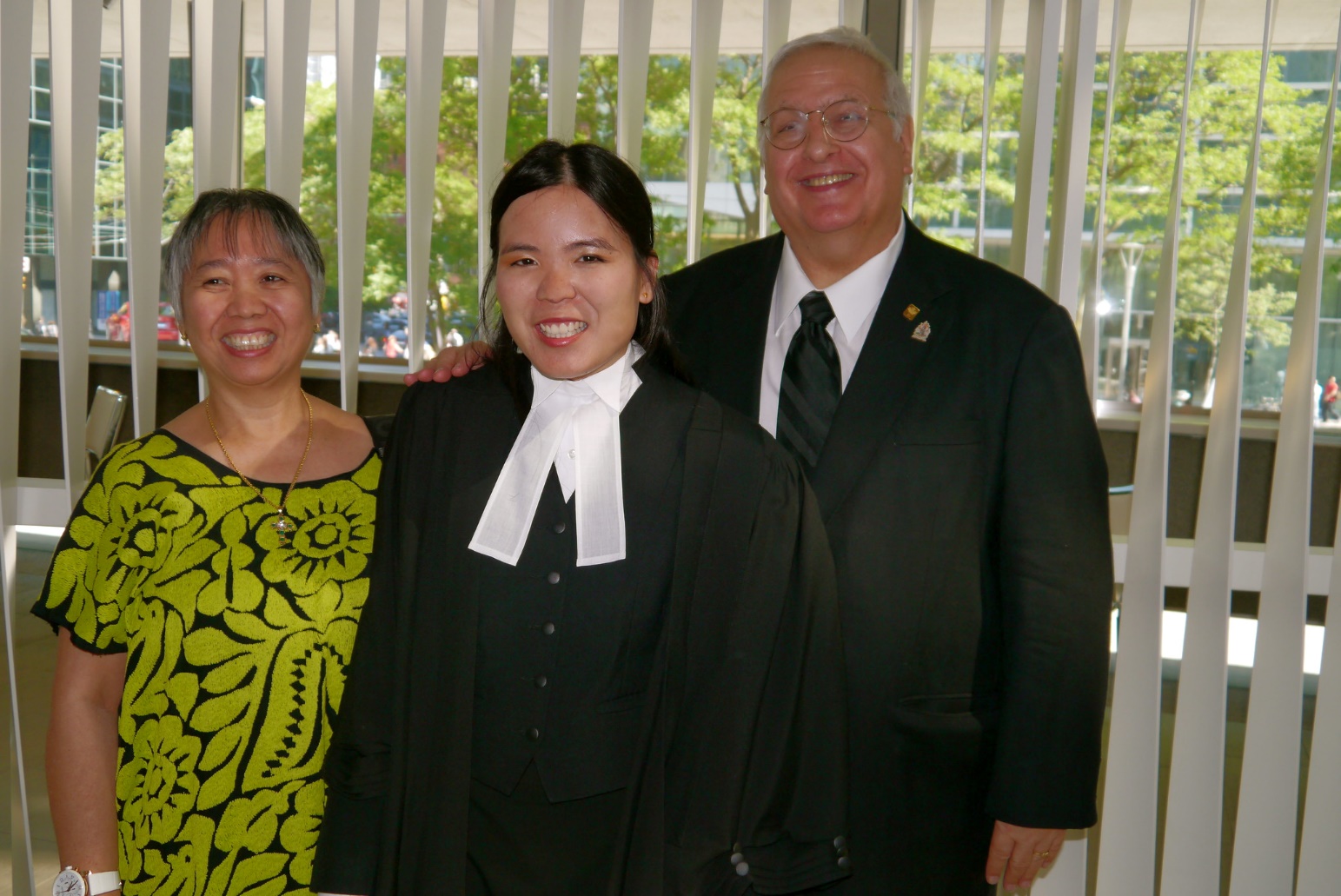 Get Your Court Attire Ready – You've Been Called To The Bar
When you've been called to the Bar, you'll receive a new member information package that will have specific information on the schedule of the day, guest seating and tickets, as well as Law Society membership information. Newly called members will receive further membership details and their member numbers approximately three weeks after the call ceremony.
Once you've received the preliminary information, here's what else to expect as you complete the process of being called to the Bar.
Signing Of The Rolls
Candidates are required to sign the Rolls of the Court of Appeal for their respective province and for the Superior Court of Justice. You'll need to bring a valid photo ID in order to sign the Rolls.
Attendance
All eligible candidates must be in attendance for a call to the bar. At the call, candidates are presented with the Degree of Barrister-at-Law by the Law Society and a Court Certificate of Qualification and are required to swear or affirm the oath required to practise law in their Province. Candidates may also take an oath of allegiance.
Required Court Attire
Every candidate must appear before Convocation in full court attire, which consists of:
black shoes
black or dark grey socks
black, dark grey or dark grey striped trousers or skirt
black waistcoat
black gown
white shirt with stiff wing collar and white tabs
Read more about proper attire here.
Let Harcourts Prepare You For Your Call To The Bar
For candidates who need to decide to either purchase or rent court attire, Harcourts can help. We are the oldest and largest manufacturer of legal robes and legal attire in North America, and we provide professional, high-quality robes to clients all across Canada. In order to ensure you have what you need, be sure to contact us at least six weeks prior to your ceremony. You can request a quote or call us at 416.977.4408 to find out how we can help.