As you near your graduation day, it probably feels like you have a million and one things going on at once. You know you need to figure out your convocation attire, hand in final course assignments, make post-graduation life plans and still find time to enjoy the last extracurricular activities and celebrations. As such, it's easy to lose track of what you need to do and when.
If you're looking for some help, the key lies in being organized. It really is the best way to master those final few months and will save you a whole lot of stress, time and money if you keep on top of it all. It may not seem like worrying about academic regalia needs to be at the top of your list, but if you're able to create a plan ahead of time to organize all your final requirements, you'll enjoy graduation and everything that goes with it a whole lot more.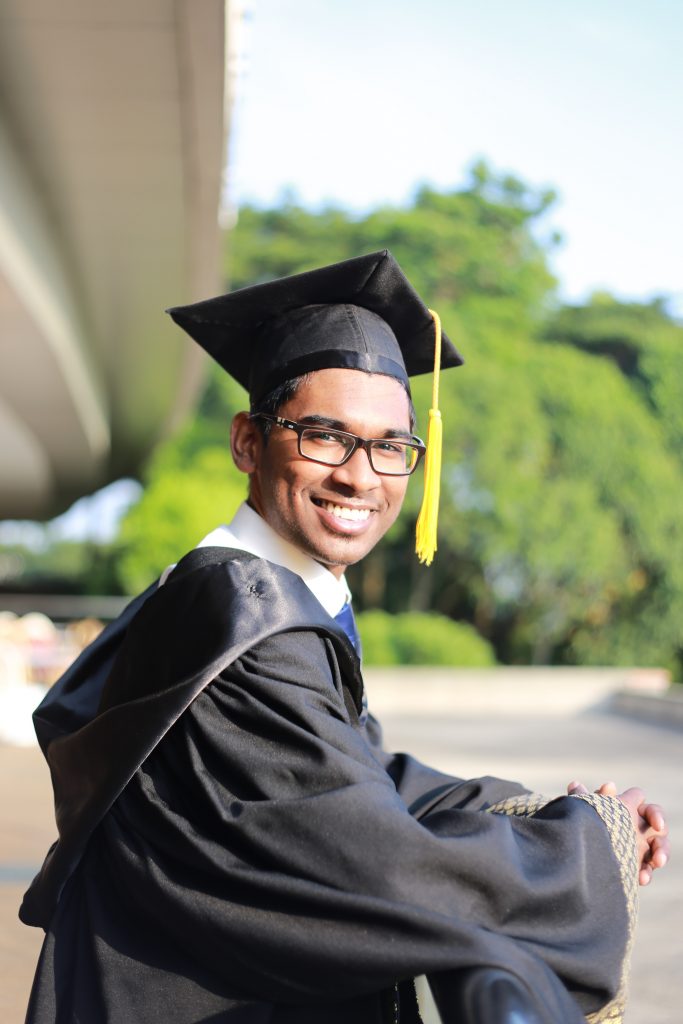 How To Organize Your Convocation Attire & Everything Else That Goes Along With Graduation
To keep everything straight, it's a good idea to break things down into three categories. That way, you can create separate lists and plans for each area and then tackle each to-do list as needed. Find a method that works for you when it comes to creating a plan, be it an online task list or an old school paper calendar.
Three tips to follow in order to be organized as you approach graduation are:
01. Understand your final academic requirements.
Don't leave it to the last minute to find out that you missed an assignment or forgot to submit a graduation form. Do your research ahead of time and be sure you know every single thing that needs to be done in order to officially graduate and cross the stage wearing your academic regalia at convocation. If needed, ask for help. Make an appointment with your academic advisor or your program coordinator to ensure that nothing gets overlooked.
02. Plan ahead for convocation.
Be sure to make the decision ahead of time as to whether you'll be renting or purchasing your convocation attire in Toronto. If you want to purchase it, know that significant lead time will be required as custom robes are made to measure. Harcourts has been providing academic regalia to Toronto graduates for more than a hundred years and can help you sort out all your convocation attire needs.
In addition to deciding if you want to order a custom robe for graduation, you'll need to sort out what to wear underneath your gown, transportation, and your plans with friends and family. Restaurants near the graduation venue will book up fast, so it's best to make a reservation early.
03. Think about what happens after graduation.
Graduating only to realize that you haven't given any thought to what happens next is bound to leave you feeling lost and uncertain. In the months leading up to graduation, take some time to get your plans organized and think about your options.
Is grad school right for you? What are your options and how much does it cost?
Do you plan on taking time off to relax or travel?
Where will you live after graduation?
Do you have contact information for friends, acquaintances, and professors so you can keep in touch and network?
What's your job search strategy and are your resumes and cover letters updated?
Get Organized For Convocation With Harcourts
To find out more about renting or purchasing your convocation attire, contact Harcourts. We offer all three levels of academic regalia (Bachelors, Masters, and Ph.D.) and are proud to be the oldest manufacturer of academic robes in North America. We are located in Toronto, but our convocation gowns and accessories are worn by graduates at universities across Canada. We take great pride in helping graduates get organized for what they need in order to create an unforgettable convocation day. To find out more about renting or purchasing convocation attire, give us a call at 416.977.4408.