You will find that a judge wig is less commonly seen in courthouses across the globe, but they are still used in some areas, specifically Britain and Hong Kong. Legal traditionalists in favour of using court wigs argue that they support a sense of power and respect for the law. Furthermore, wearing judicial robes and wigs also make it harder for judges to be identified outside the courtroom which can be especially important during criminal cases.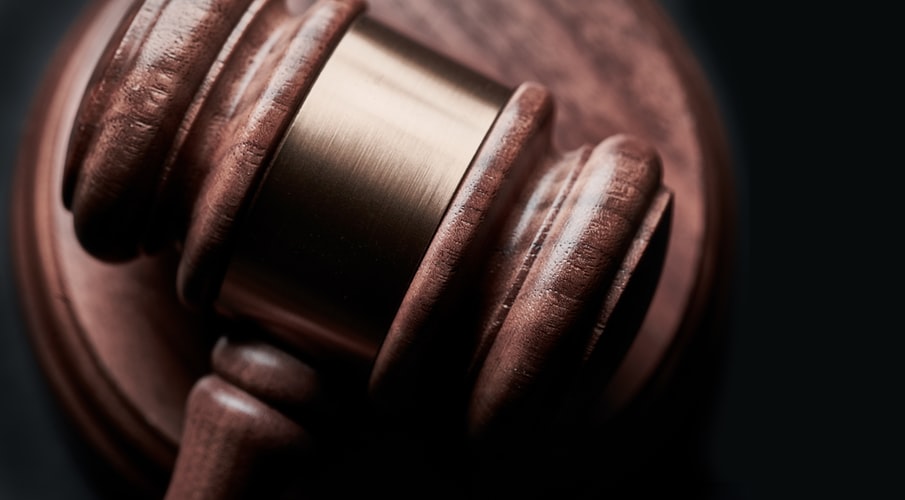 Judge wigs have been a court tradition since the 17th century and are typically made out of horse hair and can be white, yellow or gray in colour. They are quite intricate to make and depending on the style and design can weeks to be completed.
Wearing A Court Wig
As with most court attire, you can purchase ready-made pieces or pieces that are made to measure. When it comes to a judge wig, if possible, most judges choose made to measure to ensure the right fit. Having to constantly adjust an ill-fitting wig is not something a judge wants to deal with while on the bench. To properly measure for a court wig, start at any point at the eyebrow level and measure the circumference of your head using a tape measure.
If a court wig is required, the most popular type of wig worn is called a bench wig. This is the shorter of the two judge wig options and is worn with other traditional court attire when appearing in court. Similar to caring for other regularly worn court attire, it is important for judges to arrange for cleaning and maintenance of wigs at least once a year.
The lesser worn court wig is called a full bottomed wig and is only traditionally worn on formal occasions and by senior legal practitioners. The wig is longer in the back and the sides and can only be made by senior wig makers, sometimes taking them as long as twelve weeks. While not worn nearly as often as a bench wig, given the delicate nature of the piece, ensuring that it is properly stored and cared for is extremely important.
Find The Professional Legal Attire You Need At Harcourts
Legal professionals take great pride in choosing and wearing their legal attire. As such, know that you can count on Harcourts to deliver high quality made to measure robes that fit perfectly and reflect your capabilities. Our garments are made from individually cut pieces and are hand shirred for traditional fullness and elegance. Harcourts combines the best of modern and traditional workmanship to provide you with beautiful garments that stand the test of time. Contact us to learn more about our custom robes for lawyers, barristers and judges.