Much like the four weather seasons experienced throughout the year in Toronto, vestments are worn in the church also change based on the seasons of life and of worship. These different time periods are celebrated and commemorated using specific colours when it comes to both priest vestments and the interiors of churches.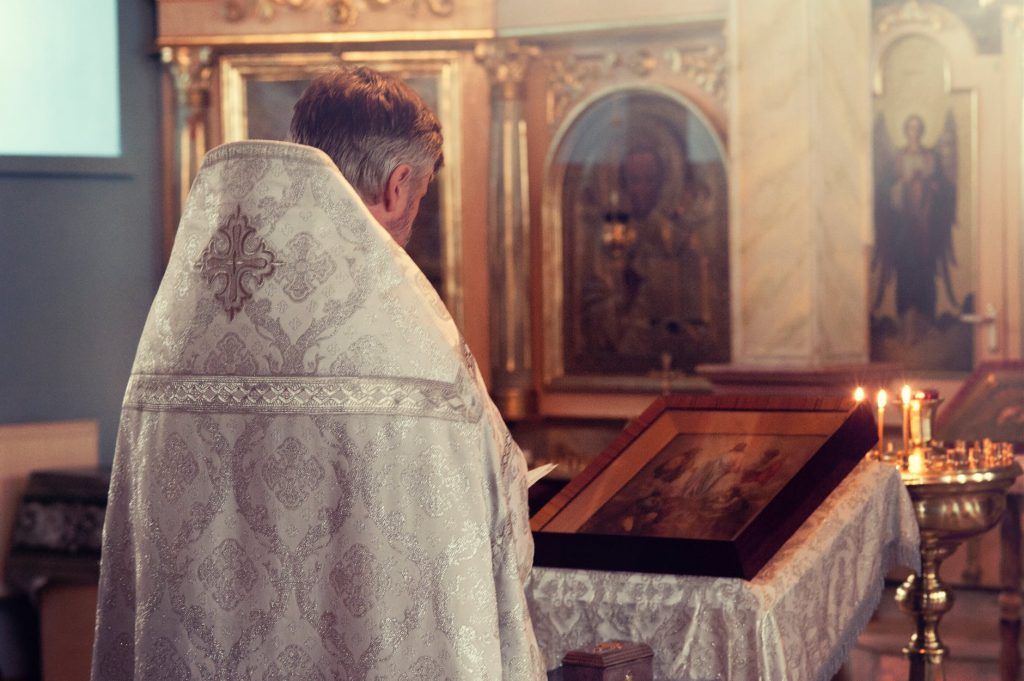 Each colour of vestments worn by priests have their own meaning which helps to add significance while also acting as a communication tool for those attending a service. While there are some additional colours, such as gold or silver, which may be used from time to time under certain circumstances, it is the five main colours that remain the pillars of priest vestments.
Vestment Colours You Can Expect To See
In some cases, certain colours of vestments can be used interchangeably, but there are also some colours that must be exclusively used to recognize a symbolic event or holiday. The importance of priest vestments must be recognized not only as a reflection of faith but also as a testament to the worthy work they do.
Throughout the year, the five main colours of vestments you will see are as follows:
01. White
Known for representing innocence, purity, joy, triumph, and glory, you will see this colour during celebrations such as Christmas, Easter, All Saints' Day, and marriage ceremonies. White is the colour of the pope's non-liturgical dress. Silver sometimes replaces white.
02. Red
This bold colour signifies passion, blood, fire, God's love, and Jesus' suffering. It is most typically worn on Palm Sunday, Pentecost and when the Sacrament of Confirmation is performed.
03. Green
Worn on all Sundays of Ordinary Time, the colour green represents the Holy Spirit, life, eternity, and hope.
04. Violet Or Purple
You will see this colour on Sundays of Advent and Lent, and whenever a priest performs the Sacraments of Reconciliation and of the Sick.
05. Black
Black vestments are worn at all Requiem Masses and at the Good Friday Liturgy. This colour is, traditionally used for funerals, although some priests prefer to wear white, especially when the funeral is for a young child.
Clerical Vestments For All Seasons From Harcourts
At Harcourts, we know that the quality and elegance of priest vestments matters. Being highly personal items, we're committed to providing exceptional pieces that reflect the tradition of your faith and symbolize the commitment to your congregation. To find out more about getting custom robes and accessories from Harcourts, contact us or visit our Toronto showroom.