You want to stand out and look good, but you also want to look professional on your graduation day. So, when it comes to graduation suits does colour really matter? Before you decide on arranging a graduation suit rental or making a suit purchase in Toronto, keep in mind that in addition to colour the fit and the style are important too.
When it comes to feeling confident as you walk across the stage, choosing a graduation suit that fits you well and that makes you feel good will help you enjoy the day and celebrate your accomplishment. Now, once you've found the suit that speaks to you, what colour should you get? Colour evokes emotion and it also speaks to the formality and the prestige of an occasion.
Choosing The Right Colour Suit For Your Graduation
Graduation suits in Ontario certainly come in just about every colour imaginable, but it's worth taking some time to think about what colour might work best for you. You will surely have your own deeply rooted colour preferences and it makes sense to use this to your advantage and wear a colour that will help you convey your confidence and professionalism.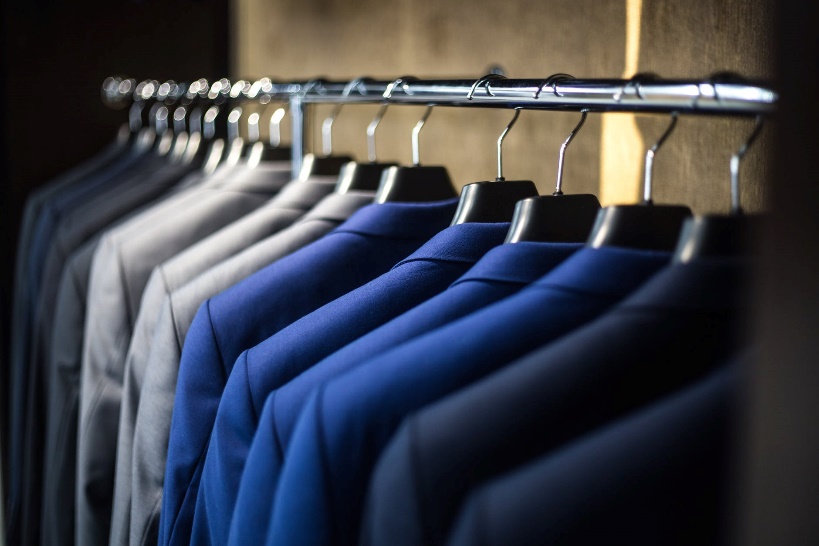 In addition to keeping your own preferences in mind, here are a few tips to help pick graduation suits in the most suitable colour.
Darker colours are thought to be the most formal and professional. One way to dress up a darker suit is to choose one with a subtle pattern such as thin pinstripes. As an added tip to maintain formality, choose stripes that are thin enough to look like a solid coloured suit from across a room.
In addition to choosing a solid colour, neutral tones are also thought to be the most professional, making them an ideal choice for graduation suits.
Bright coloured suits are considered more casual and most likely won't reflect the atmosphere of convocation.
Black is probably the most popular colour for graduation suits in Ontario. Since your graduation gown will also most likely be black, choosing a black suit creates a seamless look.
If being dressed in all black doesn't work for you, choosing a blue suit, especially navy, is also an excellent neutral option that reflects calm confidence.
The other neutral worth considering is gray. A gray suit looks sophisticated and is an excellent choice to convey professionalism without the harshness a black suit can bring.
For young graduates, a brown suit is often thought of as an outdated selection and may not be the image you're going for, especially if you intend to use the suit for job interviews post-graduation.
There really isn't one specific colour that needs to be chosen when it comes to graduation suits. If you choose to arrange a graduation suit rental you may have less selection to choose from, but remember, choosing the colour and the suit that makes you feel best is really the most important element.
Harcourts Can Help You Prepare For Your Graduation Day
Soon to be graduates in Toronto and all across Canada have a lot to take care of before they walk across the stage. From choosing the best graduation outfit and accessories to ensuring they have the right convocation attire for the big day, it's important to do what you can to make everything go smoothly. Harcourts can provide high quality custom made graduation gowns or gown rentals that will help you look and feel your best as you celebrate this important milestone. To find out more about arranging your graduation cap and gown with Harcourts, contact us.