When it comes time to graduate, many people know what to expect due to the traditional nature of the convocation ceremony. However, it's common not to really think about why those traditions exist or why graduates always wear academic regalia as they cross the stage to accept their diploma or degree. In most cases, wearing academic regalia is a one-time thing, although for some students and faculty academic dress becomes an occasional outfit worn as they continue on their academic career path.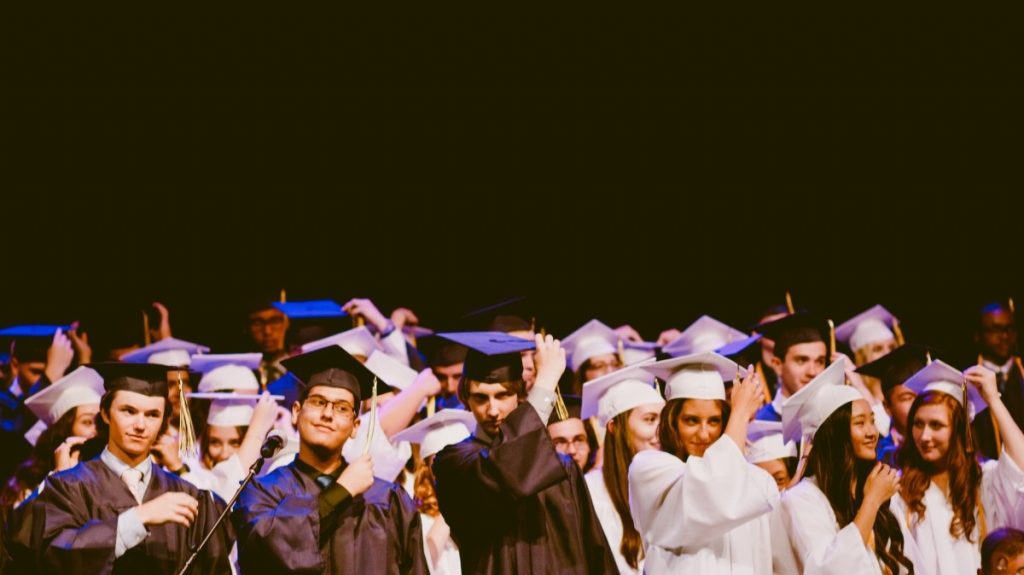 While gowns and robes have been used for centuries, it was after the Civil War, that convocation attire became strictly reserved for graduation. Since that time, the cap and gown have come to symbolize recognition and achievement, and as such, it is tradition to wear this type of academic regalia in Canada and across the globe.
Exploring The Traditional Use Of Academic Dress
Graduation is a prime example of a rite of passage that a person may experience in their lifetime. It is quite common to have pomp and circumstance surround these type of big life events as a way to add to the celebration and the distinctive nature. Similar to a bridal gown, wearing academic regalia in Canada represents an important cultural tradition that usually includes three ritualistic steps.
Having graduates walk into the ceremony in their academic regalia is done to separate the graduates from those simply attending the event.
Walking across the stage in their academic dress signifies their achievement.
Mingling post convocation ceremony in academic regalia demonstrates to society their new status.
While the information above explains the ideology behind the current traditional use of academic gowns, the question remains, why did graduates wear a cap and gown in the first place? Academic regalia came to fruition when universities started forming in the 12th and 13th centuries. Historians actually believe that scholars originally wore long robes and hoods to keep warm in unheated buildings. While hoods are no longer used for warmth, they remain part of the traditional academic regalia in Canada as and now function as a decorative piece that represents field of study or level of academic achievement.
Learn more about the evolution of the cap and gown.
When it comes to the simple style of the traditional academic dress, this came about due to academic institutions forbidding any excessive apparel and thereby requiring everyone to wear long plain gowns during ceremonies to create unity. One additional interesting fact is that until the 1950's, graduation caps and gowns were typically gray in North America. After that time, students became more interested in using different colours to represent their school, which was common practice in Europe. Overall, although the shades and colours may have changed, the general look of academic regalia has remained timeless in the past few centuries.
Harcourts – Offering High Quality Academic Regalia In Canada
Harcourts has been making academic regalia since 1842. Our commitment to quality robes is demonstrated in the material we choose and how we prepare each convocation gown made to measure. Let us help you feel confident in your convocation attire so you can proudly walk across the stage and celebrate your achievement. Need to rent your graduation gown and accessories? We also offer the highest quality rental robes for graduation ceremonies. Contact us for more information on finding the perfect academic dress to suit your needs.