Colour is a powerful visual used to communicate in many different ways. Vestments in Canada are a great example of this. Throughout the year, you most likely notice that priest vestments worn in your church or place of worship can vary in colour. In the Catholic church, colours are used to signify different celebrations or life events.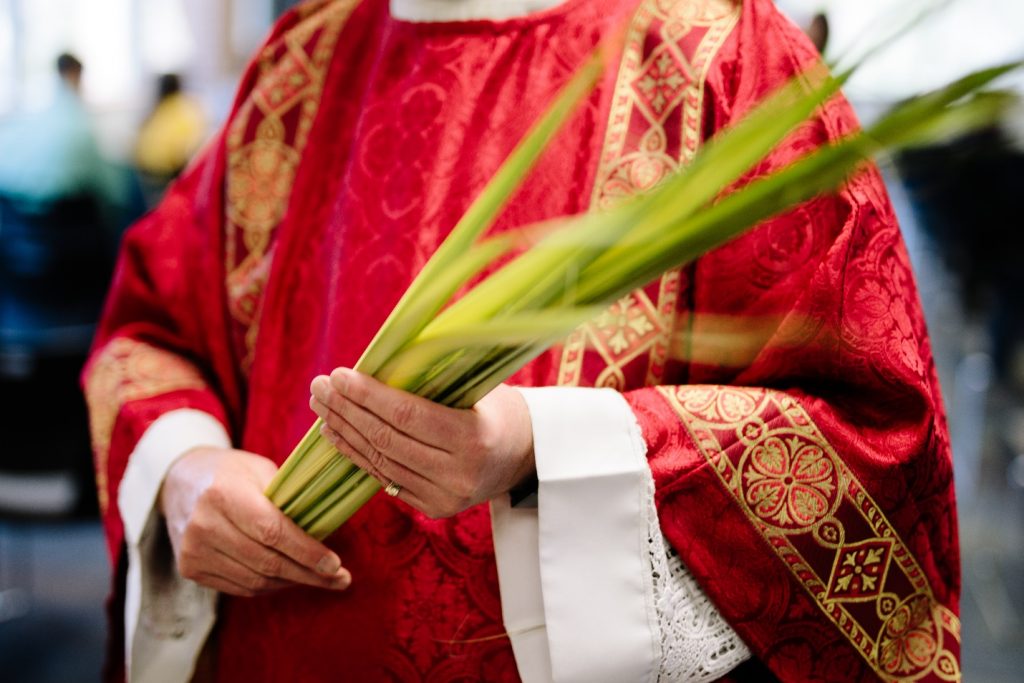 When it comes to Catholic church vestments, the General Instruction of the Roman Missal (GIRM) provides the guidelines for knowing what colours to wear and when. For those needing to find the right vestments in Canada, Harcourts can work with you to customize high-quality items to meet your personal needs and requirements.
What Priest Vestments Are Worn For Catholic Holidays?
To learn more about what Catholic church vestments are worn to specifically support holiday celebrations, we've compiled a list below.  In addition to listing the colours, we've shared when each is used, along with a brief explanation.
White – used during Easter and Christmas to symbolize the birth and resurrection of Jesus Christ. White expresses joy, celebration, purity and victory. Gold or silver may be substituted as it carries the same symbolism.
Red – used on Palm Sunday and Good Friday symbolizes the fire of the Holy Spirit and the suffering of the Lord and the apostles.
Violet or Purple – used in Advent and Lent to reflect sorrow, mourning and repentance.
Rose – this colour may be used, where it is the custom, on the Third Sunday of Advent and the Fourth Sunday of Lent and represents subdued joy.
Blue – while you may not see blue priest vestments commonly in Canada, it is sometimes used by Catholic churches that specifically mark the different emphases of Advent and Lent. A light blue is most commonly worn in this case.
Even when it is not a time for a holiday celebration, priests still wear coloured vestments in church. Green is the colour of the vestment used during the rest of the year, known as ordinary time. While different Catholic church vestments help differentiate holidays and celebrations, they are also used to help those in attendance learn more about Catholic traditions, understand their faith, and look to their priest for guidance in their worship.
Find Custom Catholic Church Vestments In Canada From Harcourts
Priest vestments are very personal and help demonstrate both a commitment and dedication to the Catholic faith. Harcourts takes great pride in creating high quality and well-made custom vestment pieces and accessories such as robes, stoles, scarves and other important items.
As the oldest manufacturer of clergy vestments in North America, Harcourts continues to have a reputation for excellent workmanship and tailoring that is second to none. Our experienced tailors can deliver vestments and robes made to measure, resulting in a perfect fit. Contact us to learn more about customizing garments to support the important work you do.