Getting your diploma is a major milestone. Dressed in your graduation gown, you've worked hard to get to this day and it's natural for you to not have thought a lot about what happens when the celebration is over. However, your graduation attire needs to be properly cared for both before and after your convocation ceremony, and the same goes for your graduation suit.
In the rush to get organized or in the rush to move on to the next phase of life post-graduation, don't ignore the proper guidelines when it comes to handling graduation robes and accessories.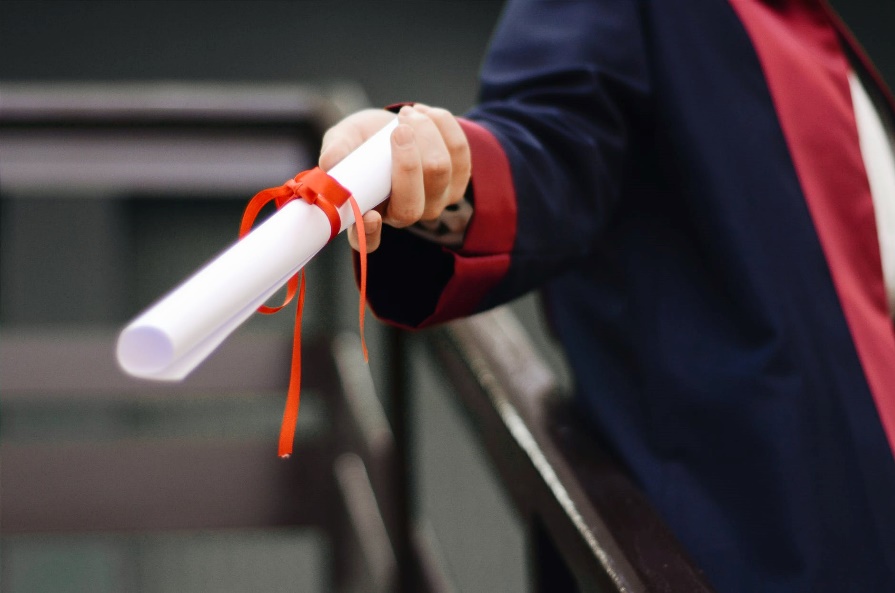 Three Tips for Caring for Your Graduation Suit and Convocation Gown
For most students, managing laundry and keeping clothes pressed and wrinkle free is likely not much of a priority. Still, as graduation approaches, it's important to understand how to keep your graduation attire in top condition so you're ready for your big day.
Since you'll be seen in your graduation gown as you virtually accept your diploma, and then in your formal attire for a small celebration, you need to make sure you look professional and prepared.
Take a look at our tips for ensuring your graduation suit and convocation gown look great, both before and after your graduation day.
If you've ordered a custom tailored Harcourts graduation robe, it will be ready to wear when you receive it. Be sure to take great care in hanging it up until the big day and to keep it covered so it's not accidentally stained or damaged.
After your ceremony, you'll need to place your gown back in a garment bag and keep it hung up with care. If you wish to preserve your gown, have it cleaned professionally and then place it in a plastic container with a tight-fitting lid or in an airtight vacuum bag. It is not recommended that you try and launder the gown yourself.
When it comes to your graduation suit, it will also be pressed and ready to go when you pick it up from the store.  Keep it nicely hung up and covered until you need to wear it. After your graduation day, it's best to get the suit dry cleaned right away to avoid any stains setting. Once cleaned, return it to a garment bag and keep it hanging in your closet until you need it. Hopefully your days of job interviews are not far away, so it's best to have your suit ready!
Find Your Toronto Convocation Attire with Harcourts
If you are interested in ordering your own custom graduation gown, contact Harcourts. With a long standing history of providing high quality gowns for graduations at every level, we can work with you to ensure you have something that fits well and makes you feel great on your big day. To find out more about graduation attire from Harcourts, please call us at (416) 977-4408.