Interviewing for a new job, especially as a new graduate, can be both a scary and exciting experience. However, there are ways to prepare for an interview so you can stand out from the crowd of entry-level candidates and make the best impression on the interviewer. Here are some of our best interview tips to help you out before, during and after an interview as a new graduate: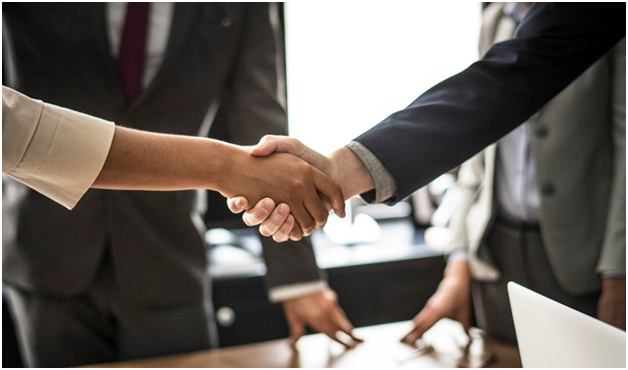 Before The Interview
At this stage, preparation and research are your best friends! Before your interview you want to make sure you're prepared in the following ways:
Know what your top skills are and speak to how they fit into the role, while also sharing "real life" examples of you showcasing those skills.
Practice interviewing with a friend or family member. Get them to ask you typical interview questions and practice how you would respond to such questions.
Make sure you research the company. Don't just visit their website, but check them out on social media as well to see what they have been up to lately.
During The Interview
It's important not to let your nerves get the best of you here so you can allow your personality to shine through. During the interview, you want to make sure you keep the following in mind:
Showcase your personality and enthusiasm. An employer wants to know that this role excites you and that their organization is also somewhere that you would be happy to work.
Make sure to remain positive. Don't speak negatively about past employers, bosses, co-workers, work experiences, or a previous role you held.
Always have questions to ask at the end about the role, the company, and the interview process overall.
After The Interview
The interview may be over at this stage, but there are still a few things you should do following your interview:
Don't forget to send an interviewer a follow-up email or letter as soon as possible after the interview to thank them for their time and to express your interest in the role again.
If you have heard nothing after a reasonable amount of time post-interview, it's appropriate to follow up on the status of your application, either by phone or email.
Harcourts: Providing High-Quality Convocation And Academic Regalia in Toronto
If you are graduating this spring and will be part of a convocation ceremony, it's important that you trust the experts in choosing the right convocation and academic regalia for you. With over 175 years of experience, Harcourts is the oldest robemaker in North America and only uses materials of the highest quality to produce robes that are long-lasting and elegant. Contact us today to receive a quote and to learn more about our convocation and academic regalia.