Putting on a convocation gown to graduate is most definitely a reason to celebrate! As you prepare for your convocation day, be sure to take time to acknowledge the years of hard work and get excited for what lies ahead. The final push before graduation can certainly be overwhelming, but the best line of defence often comes in the form of being well prepared.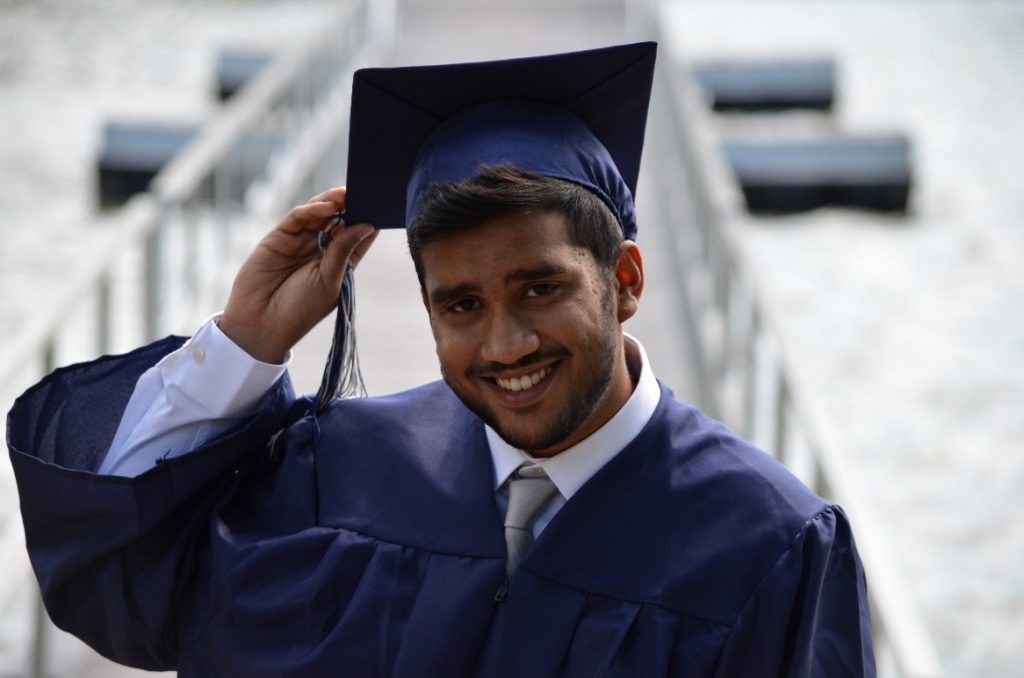 From studying for exams and figuring out where you might move next, don't forget to think about your convocation regalia and what you'll need to wear on your big day. Your overall look to cross the stage will include a convocation gown, a graduation hat (also known as a mortarboard), a hood and possibly a stole or a sash, depending on your individual academic achievements. It may not seem overly important but leaving your convocation regalia to the last minute can result in the wrong size gown or in missing accessories.
Finding the Convocation Regalia You Need
When you think about it, not only will hundreds of people at your academic institution be donning a convocation gown, but the same goes for institutions all over Canada! What does this mean for you? It means you need to be prepared to arrange all your convocation regalia needs well in advance, so you aren't left scrambling at the last minute.
A busy graduation season means:
A large volume of students will be looking for convocation attire at the exact same time. Providers of gowns and graduation caps, such as Harcourts, work hard to be able to accommodate everyone. If you leave it all to the last minute, there's a chance you could end up with an ill-fitting gown that leaves you feeling uncomfortable.
Longer lead times: If you're thinking about buying a convocation gown, you need to get fitted and place your order at least two months in advance. It's very difficult for a gown provider to create a custom robe at the last minute, and if they can, there may be a premium to pay for a rush order.
It's best to follow the rules. Your institution will circulate information about the procedures to participate in convocation ceremonies. One of those things is typically arranging your convocation regalia ahead of time. Failure to do so results in paying a higher 'day of' rental fee than making arrangements in advance. As a new graduate, we're pretty sure those funds could have been put to better use elsewhere!
Harcourts Makes Preparing For Convocation Easy
If it's time to start thinking about your convocation attire, then it's time to contact Harcourts. Whether you're interested in ordering a custom robe or simply need a robe rental, our team can assist you in making sure you get everything you need. With more than a hundred years of experience helping people find top quality robes and accessories, we know you'll find your experience with Harcourts to be professional and stress free. To find out more about working together and to be well prepared for your convocation ceremony, call us at 416.977.4408.