How can a simple graduation robe and cap be so complicated to wear? They don't have to be though. Here are just a few tips to help you look your best as you walk across the stage in your cap and graduation gown:
Make Sure Your Graduation Gown Is Comfortable
Most graduation robes are a one-size-fits-all (unless yours is custom-made for you) and will require some additional adjustment.
It's important that you adjust your graduation gown so that it sits comfortably on your shoulders and flows down naturally.
While graduation robes can be made in various lengths, your gown should comfortably sit just below your knee and not be so low that it could be a tripping hazard.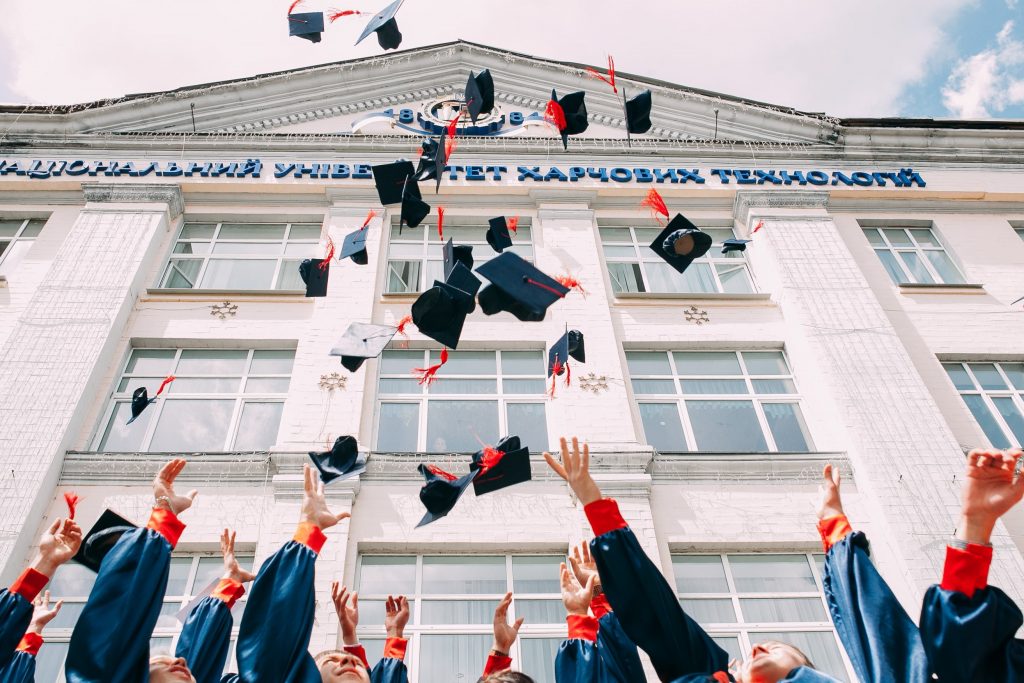 Follow Proper Hood Etiquette If You Are Required To Wear One
For graduation ceremonies, it's important to maintain consistency on how each graduate wears their cap and graduation gown.
If your graduation ceremony requires you to wear a hood, it is important to follow proper hood etiquette by putting the hood on over your head with the velvet side up and the small tapered end in front.
Make sure to drape your hood around your neck with the largest portion of the hood hanging down your back.
To avoid the hood from slipping off, use the cord on the front to secure the hood to a shirt button or use a safety pin to attach it to a blouse, dress or graduation suit.
Wear Your Graduation Cap The Correct Way
Place the cap on your head so that point is lined up with the middle of your forehead. The inside of the cap should also tell you which end the front is.
From above, it will look like a diamond shape. Adjust the mortarboard so that it's parallel to the ground and not being worn to the side or to the back.
If you're worried about your cap moving, or possibly falling off, we suggest wearing bobby pins or clips to keep it securely on your head.
Fasten your tassel to the button on the top of the mortarboard. Make sure to place your tassel on the right side of your cap and don't turn it until your degree has been conferred.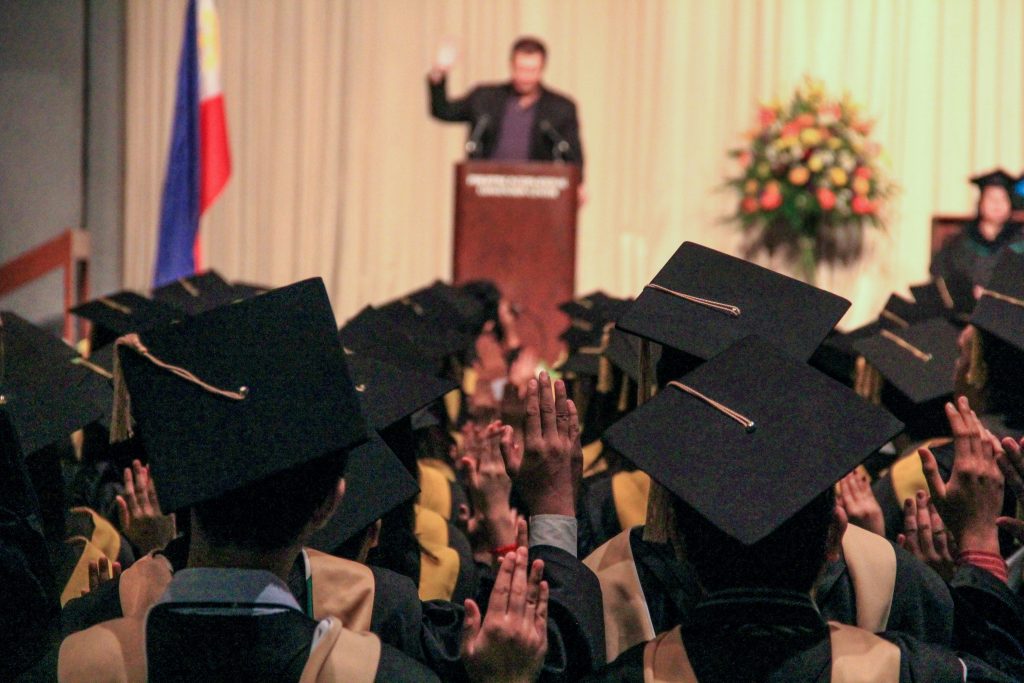 Harcourts: Providing High-Quality Graduation Gown Rentals in Toronto
Looking for a custom graduation robe for your big day? At Harcourts, we cultivate strong relationships with each of our clients to provide superior custom-made graduation gowns for special convocation ceremonies. With over 200 years of experience, Harcourts only uses materials of the highest quality to produce graduation gowns that are long-lasting and elegant. Contact us today to receive a quote and to learn more about our graduation suits and graduation gown rentals in Toronto.