Did you know that the graduation gown and graduation hat can be dated as far back as the middle ages? While the graduation suits and caps graduates wear today aren't exactly alike the ones worn back 800 years ago, we can point to a lot of similarities between the two.
How It All Began – The First European Universities
The first European universities were founded by clergy in the 12th and 13th century, with most classes being conducted in a church or a nearby building.
The tradition of the graduation gown and graduation hat for students to wear was officially introduced for a couple of reasons.
Back in the day, central heating didn't exist. Introducing a gown and a hood was for the purpose of keeping students warm.
Historians also believe that gowns and hoods were introduced in order to distinguish students' religious and scholarly status from the laypeople of the town in which they studied.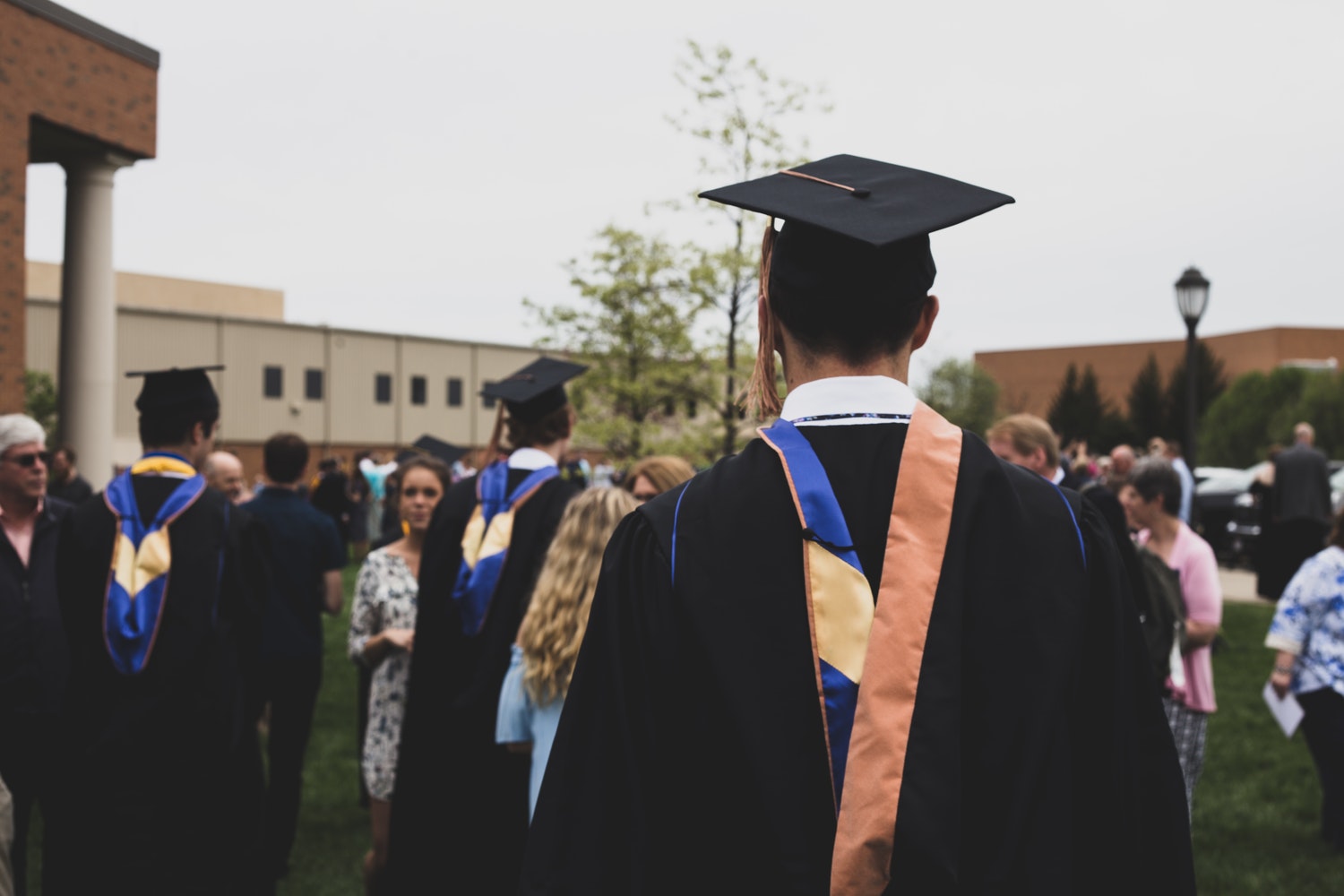 How Graduation Gowns Become The "Official" Graduate Attire
While medieval European universities initially inspired the academic dress, the first recognized schools that officiated graduation attire were Oxford University and Cambridge University.
By 1321, these schools forbade "excessive apparel" in universities, requiring everyone to wear long gowns during ceremonies in order to create unity.
Although the graduation hat has changed over the years, the most famous and popular style is the mortarboard cap which pairs with standard graduation gowns.
The reason behind the cardboard square shape of the graduation hat is debatable. Historians believe it may signify either the form of a book, for a scholarly appearance, or represent the shape of the square quad within the Oxford University campus.
The Graduation Gowns and Caps Of Today
Back in the day, the graduation gown and graduation hat or hood were a privilege to wear. Not much has changed since the middle ages in that regard, as graduating and wearing graduation attire today is still a high honor to be proud of.
What has changed, though, is the style behind the graduation gowns and graduation hats. Various graduation gown rentals in Toronto can be found carrying different gown lengths, depending on the degree and colors that signify various disciplines and schools. Check with your school first for specific rules surrounding your graduation gown before custom ordering.
Harcourts: Providing High-Quality Graduation Gown Rentals in Toronto
Will you be graduating soon and participating in a convocation ceremony? It's important when choosing the right graduation gown rental in Toronto that you go with the experts. With over 200 years of experience, Harcourts is the oldest robe maker in North America and only uses materials of the highest quality to produce graduation gowns that are long lasting and elegant. Contact us today to receive a quote and to learn more about our graduation suits and graduation gown rentals in Toronto.